The March 15, 2023 in
Gift2Gamers News
If you're looking for good deals on Last of Us game merchandise, you are in the right place! Here is a list of great sites to find Last of Us merch.
By
Nathalie

Watching the Last of Us TV show on HBO did not disappoint. Bringing life to Joel, Ellie, Riley, and the other great characters give another dimension to an already highly successful video game.
Can't stop fanning over Last of Us? Well, us too! That's why we are listing down great sites where you can buy awesome merch just in time for the Last of Us PC release.
So where do you find Last of Us merchandise?
Whether you're looking for official, fan-art, preloved, discounted, or limited edition merch, you'll find it in any of these following stores.

GIFT2GAMERS
---
Here in Gift2Gamers, we list great merch with the best deals from different reputable sites. As of writing, we have over 60 Last of Us merchandise ranging from apparel to collectibles to art prints. Whatever you are looking for, you'll be able to find an item here at a price that won't break the bank.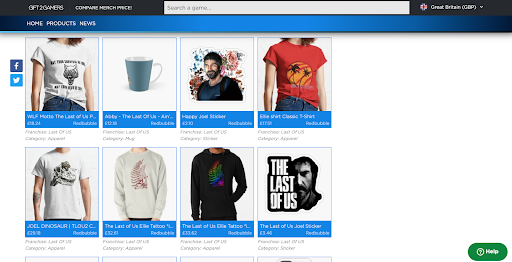 Buy Last of Us Merch for Cheap on Gift2Gamers
---
NAUGHTY DOG GEAR STORE/PLAYSTATION GEAR STORE
---
If you want to get official Last of Us merchandise, you may go to the Naughty Dog official website, the developer of Last of Us, where a link will take you to the game's dedicated page in the PlayStation Gear Store. Or, you can head on straight to the PS online store and search from there.
They have loads of cool merch like these sandblasted pint glasses that come in sets of 4. Don't forget to regularly check on this online store as they hold occasional sales throughout the year!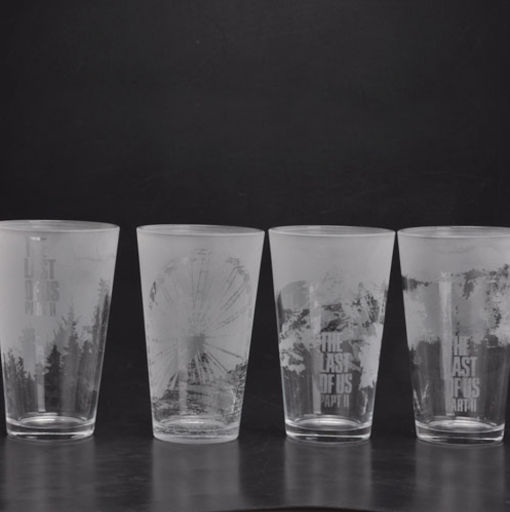 Buy Official Last of Us Merch from PlayStation Gear Store
---
AMAZON
---
Amazon is always a great place to go to for literally anything. And as far as Last of Us merch is concerned, they have tons listed from numerous third-party sellers. Here you'll find art prints, collectibles, T-shirts, and hoodies for a good price like this one.
It works for both male and females which makes it a great gift too! This comes in 2 colors: black and blue; and, in 5 different sizes ranging from small to XXL.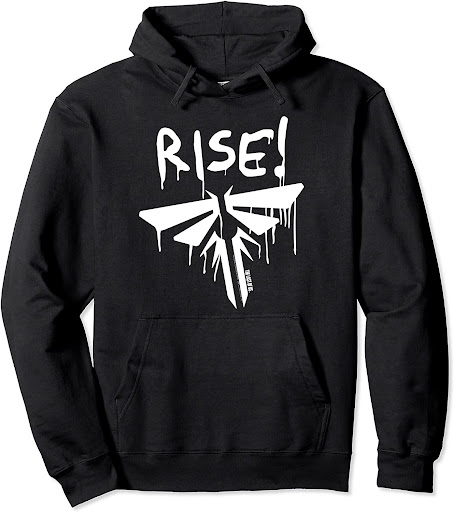 Buy The Last of Us Hoodie at Best Price from Amazon
---
GAMESTOP/HOT TOPIC
---
These two online stores hold a lot of great Last of Us merchandise. However, this will only work for fans within the US or have friends or family in the region. Unfortunately these two sites do not ship internationally. But for the lucky ones, you are in for a treat!
This Last of Us T-shirt on Gamestop is currently on the BUY 1 GET 1 FREE promo! It comes in 5 sizes from small to 2XL. Both these sites have numerous great deals for apparel, collectibles, posters, and more!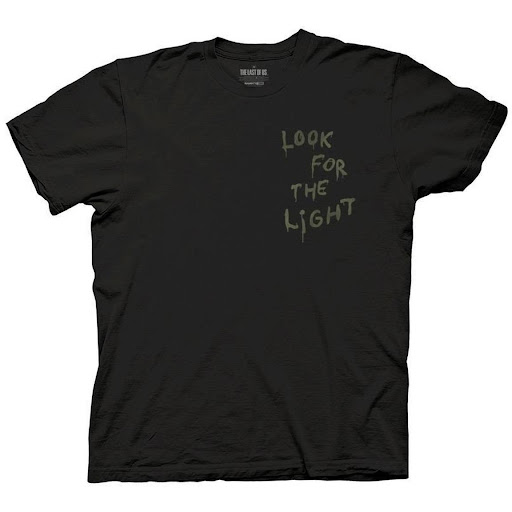 Buy The Last of Us Apparel for Cheap from Gamestop
---
ETSY
---
Looking for more personalized and unique items? Or have always admired fan-art merch? Then Etsy is a great place for you to check for Last of Us merchandise. This site lists interesting and even handmade items like jewelry and art print from different third party sellers.
These Last of Us pin badges are a popular choice for most fans. And this particular Etsy seller goes over and beyond for their clients. Not only do they offer bundle prices for different TLOU pins, but they also offer gift wrapping services.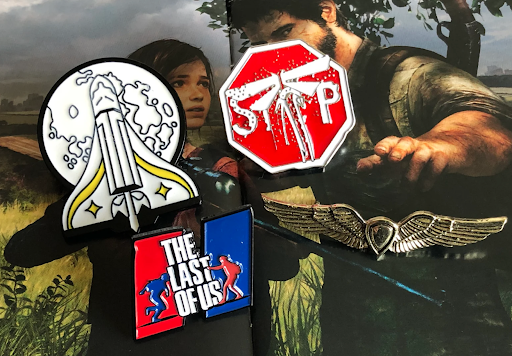 Buy The Last of Us Pin Badges for Cheap from Etsy
---
Where to buy The Last of Us Part I at the cheapest price?
---
Whether you're buying the already released versions or want to preorder The Last of Us Part 1 PC version, Allkeyshop is the best place to find the best deal!
Not only can you compare prices and store reviews on the site, but you also get to enjoy Allkeyshop exclusive discounts and coupons.