The June 2, 2022 in
Gift2Gamers News
Find the cheapest and latest Fortnite battle royale merchandise for fans and gamers.
By  
  Daniel
Fortnite is developed and published by Epic Games and features multiple game modes, including a creative and battle royale mode.
Fortnite is free-to-play and is available to download on PS4, PS5, Xbox One, Xbox Series X and Xbox Series S, Nintendo Switch, mobile, and PC.
Compare and buy the best Fortnite merch, t-shirts, and posters for birthdays, anniversaries, and Christmas at a discount.
---
MONOPOLY HASBRO GAMING FORTNITE EDITION BOARD GAME
---
Purchase the Fortnite Monopoly board game, avoid the storm, and be the last one standing and claim victory.
The Monopoly Fortnite edition board game is perfect for 2-7 players and features iconic Fortnite locations and outfits.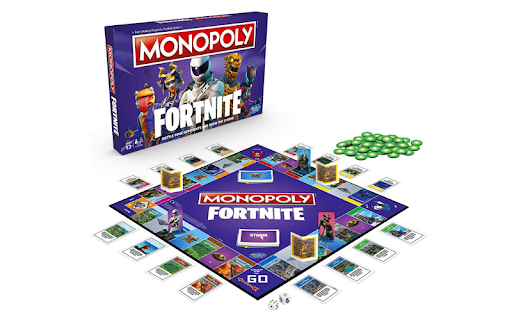 Compare and Buy Cheap Fortnite Merch
---
NERF FORTNITE MINI DART-FIRING BLASTER
---
Buy the Fortnite Nerf Mini Dart-Firing Blaster and give children, teens, and adults the perfect gift.
The Nerf Mini Dart-Firing Blaster is a single-fire Nerf gun inspired by the Fortnite Peely character in the world's most popular battle royale game.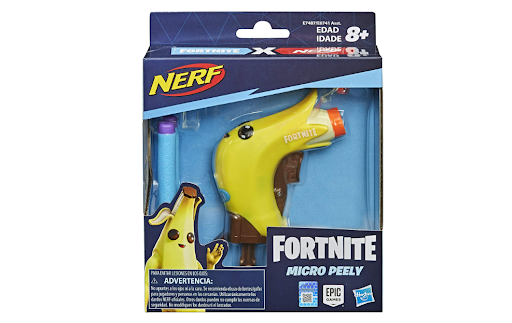 Buy the Cheapest and Best Fortnite Merch & Gear
---
FORTNITE OFFICIAL LICENSED BEDDING
---
Find officially licensed Fortnite bedding and decorate your bedroom with a duvet and matching pillow case featuring your favorite video game.
Officially licensed Fortnite bedding comes with a duvet and pillow case set and is 100% polyester.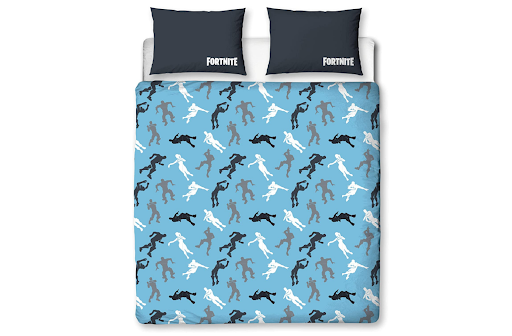 Compare Fortnite Merch and Buy at the Best Prices
---
WHERE CAN I BUY CHEAP FORTNITE MERCH ONLINE?
---
For all the best and cheapest Fortnite merchandise, apparel, and gear, make sure to bookmark us.
Our store pages have the best deals and lowest prices on action figures, posters, mugs, stationery, hats, jigsaws, plush, and apparel.

Where Can I Find and Buy Fortnite Merch Online?