The December 7, 2022 in
Gift2Gamers News
Warhammer 40,000 merch that will help you become a Space Marine for the Emperor.
By
Daniel

Warhammer 40,000 is a universe created by Games Workshop and includes tabletop wargames, strategy games, FPS video games, movies, and books.
Warhammer 40K races include Orks, Humans, Chaos Daemons, Necrons, T'au, and the Aeldari.
Allkeyshop's carefully chosen range of Warhammer 40,000 merch is perfect for gamers and fans of the 40K franchise for birthdays, anniversaries, and Christmas.
---
WARHAMMER 40,000 – SPACE MARINE PRIMARIS INTERCESSOR
---
Purchase the Warhammer 40,000 Space Marine Primaris Intercessor and start your collection of incredibly detailed 40K figures.
The Warhammer 40K Space Marine Primaris Intercessor is 7" in size and features 22 moving parts for ultra articulation.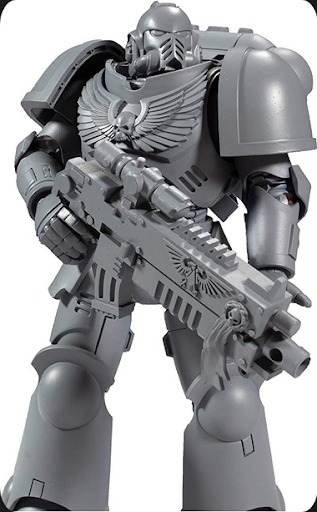 Buy the Best Warhammer 40,000 Merch at Cheap Prices
---
WARHAMMER 40K – NECRON WARRIORS
---
Buy the Warhammer 40K Necron Warriors and start building your own Necron army for decoration or warfare.
The Warhammer 40K Necron Warriors kit includes 10 Necron Warriors with 70 plastic components, including ten 32mm round bases and three 40mm hex hole round bases.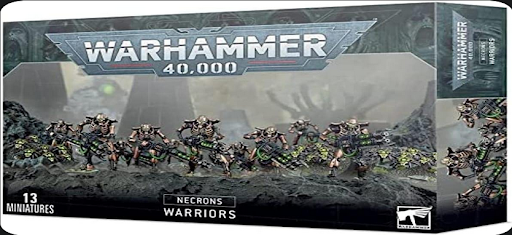 Purchase the Best Warhammer 40,000 Merchandise Online
---
WARHAMMER 40,000 HEAT CHANGE MUG
---
Buy the Warhammer 40,000 heat change mug and use it for drinking your favorite cold or hot beverage from the 40K universe.
The Warhammer 40K heat change mug features two warriors from the Warhammer 40,000 universe, and its background changes depending on whether you have a hot or cold drink.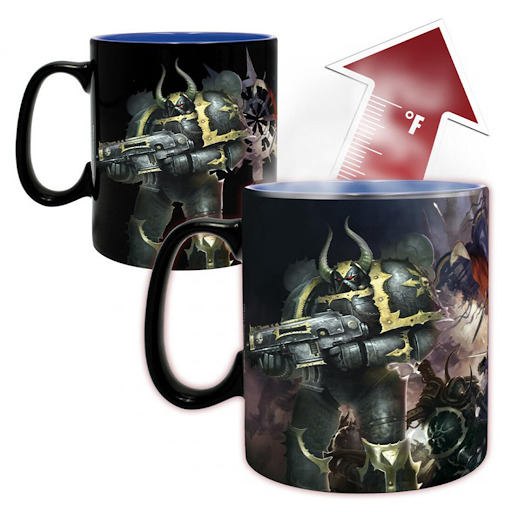 Buy Cheap Warhammer 40K Merch Online
---
WHERE CAN I BUY CHEAP WARHAMMER 40K MERCH ONLINE?
---
For all the best and cheapest Warhammer 40,000 merch and gifts, make sure to bookmark us.
Our store pages have the best deals and lowest prices on action figures, posters, mugs, stationery, hats, jigsaws, plush, jumpers, and t-shirts.
You can also find the best prices on Warhammer 40,000: Darktide CD keys here:

Where Can I Find and Buy Warhammer 40,000 Merch Online?