The September 14, 2022 in
Gift2Gamers News
Here is everything you need to know about the Final Fantasy VII NFT versions and if there are plans on extending it to more Final Fantasy releases.
By
Nathalie

Key Facts
Square Enix partnered with Enjin for Final Fantasy 7 NFT

Final Fantasy 7 NFT is bundled with the sale of physical merchandise now available on preorder

Final Fantasy 14 Remake will not have NFTs
The 25th anniversary of Final Fantasy VII came in with a lot of exciting announcements. Not only did the company release a glimpse of what is in store for the FF7 remake titled Final Fantasy 7 Rebirth, but fans also received news of another remake titled Crisis Core: Final Fantasy 7 Reunion.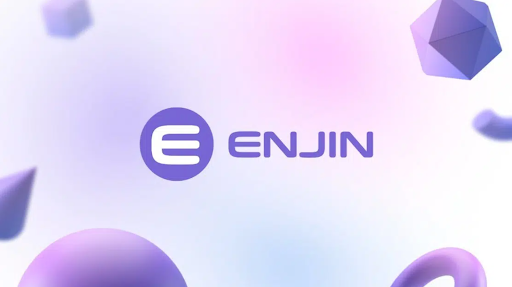 But what most fans were excited (or surprised) about, is the release of the first Square Enix Final Fantasy NFT in partnership with Enjin. This report received mixed reviews from fans and followers of the franchise. Although a big part of the gaming community is involved in one way or another in the NFT blockchain industry, many have voiced their disapproval in connection with Final Fantasy due to its contradiction to the franchise's underlying story.
However the general reception is, Final Fantasy 7 action figure will come out in 2 versions. The standard version will have the physical action figure of Cloud Strife and a digital certificate of authenticity that is to be redeemed through the Enjin NFT platform. This has a price tag of $130 available now on pre-order.
BUY FINAL FANTASY 7 MERCH AT CHEAP PRICES
The action figure shows the original design of the character with his signature hairstyle and shoulder armor. This comes with interchangeable hands and Buster Sword- Cloud's iconic weapon.
The second version is the digital plus edition which has everything the standard has plus an NFT version of the action figure. This is currently at $160 for pre-order which has an estimated release date of November 2023.
Square Enix also announced a card collection as part of the 25th anniversary of Final Fantasy VII. Same as Cloud Strife's action figure, the collector's cards will come out in 2 versions. The physical trading cards will go live for pre-order later this year while the digital version will be available sometime in 2023 for people who purchased from the physical collection.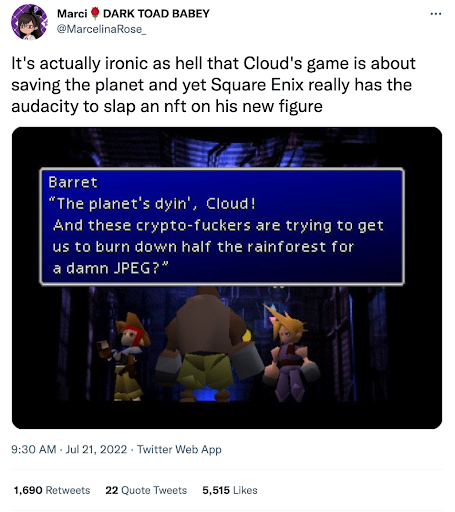 Apart from the irony of NFTs and the franchise's story, a major part of this Final Fantasy Merch that garnered quite a lot of unfavorable reviews is the security of the Enjin platform. As seen on the official store, there is an explicit warning saying that in the case of Enjin's termination of service, viewing and usage of the digital assets may be unavailable in the future.
---
WHAT IS NEXT FOR SQUARE ENIX NFT?
---
Much to fans' pleasure, it was previously announced that Final Fantasy XIV remake will not have NFTs, only a visual upgrade. And although Square Enix president Yosuke Matsuda expresses his liking and hope for the NFT blockchain technology to become a major trend in the gaming industry, he stated it was too early to make Final Fantasy and Dragon Quest blockchain games. This, however, can change in the future.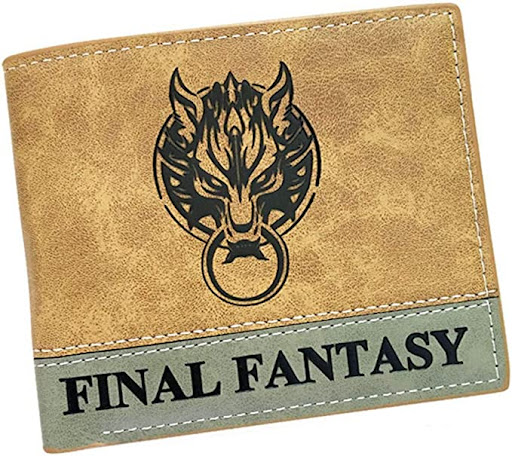 BUY FINAL FANTASY MERCH AT CHEAP PRICES
---
Looking for Final Fantasy gift ideas, merch, and apparel at the best price? Have a look at the amazing items we have here in Allkeyshop Gift!