The October 4, 2023 in
Gift2Gamers News
Discover top-quality FC 24 Merch and show your unwavering support for your favorite team! Find exclusive merchandise, from jerseys to accessories, all designed for passionate fans like you. Embrace team spirit with FC 24 Merch: Show Your Support for Your Favorite Team!
By
Nathalie

With EA Sports FC 24 recent release, fans are eager to get their hands on some awesome FC 24 merch not only to show support for their favorite teams but also enhance their gaming experience whether it be redesigning their game room or wearing the team's colors.
If you're one of them, you're in the right place as we go through our top picks of the best FC 24 Merch that won't break the bank!
But in case our list doesn't cut it for you, Gift2Gamers have a wide range of EA Sports FC 24 and FIFA merchandise to choose from including apparel, controllers, art prints, and accessories. .
---
3D Football LED Lamp
LED lamps are just plain out awesome. It's a great accent to any room and unlike other room merch, they do bring a practical purpose to you – light.
There are countless custom football lamps (actually countless custom lamps) but this one is among the nice ones that will go in every room design. Whether you're sporting a futuristic neon game room or a white clean space-looking design or even a room with no particular theme, this football lamp will fit like a glove anywhere you put it!
This lamp is customizable so you can decide if you want your name/gamertag or your favorite team's logo incorporated in it.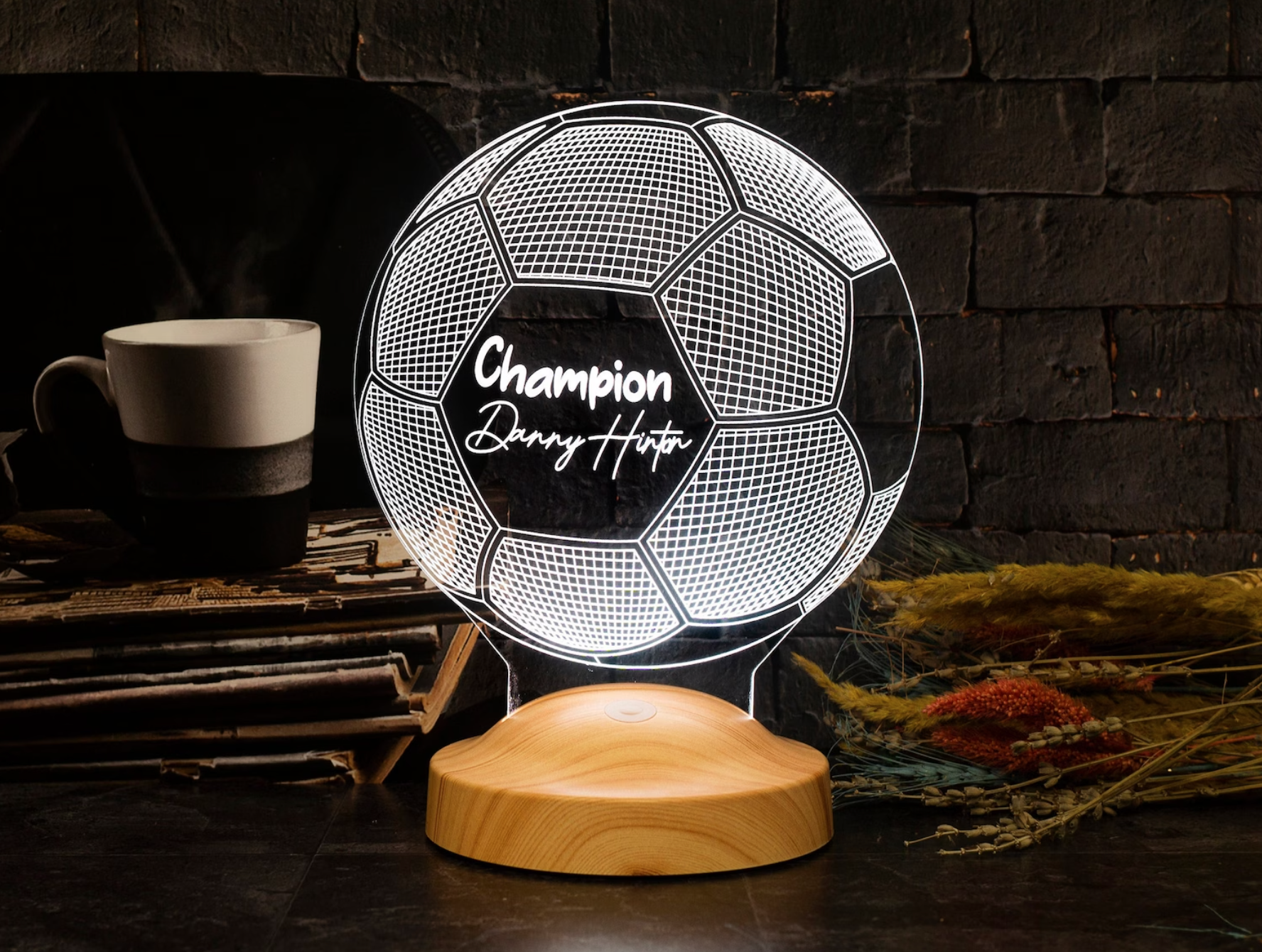 Buy FIFA 3D LED Lamp at Best Price on Etsy
---
Evolution of The World Cup Ball Poster
If you don't want more novelty in your room or got enough LED lamps to last you years of darkness, then this FC 24 merch might just be what you're looking for.
There may be a lot of interesting World Cup merch but this one is a conversation starter even with non-football fans. This Evolution of The World Cup Ball Poster is a great item to hang on the wall of any football fan. It is not a game specific to FIFA nor EA Sports FC 24 but no one would argue that having this in your room speaks volume about your love for the sport. Plus, it looks awesome.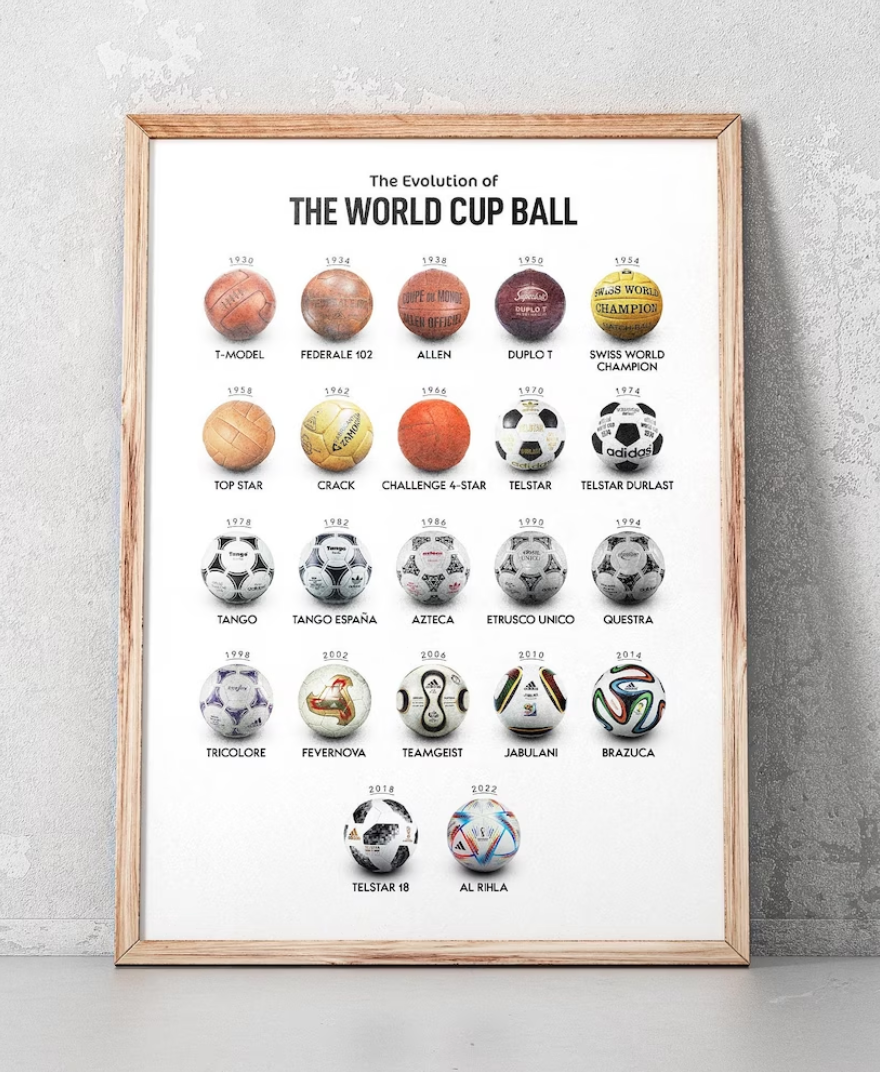 Buy The WORLD CUP BALL Poster at Best Price on Etsy
---
World Cup History Football Poster
Looking for a tribute item to the world of FIFA?
This World Cup History Football Poster, like the previous poster, speaks volume of your love for the sport. A bit of football, a bit of art, and a bit of history all in one item.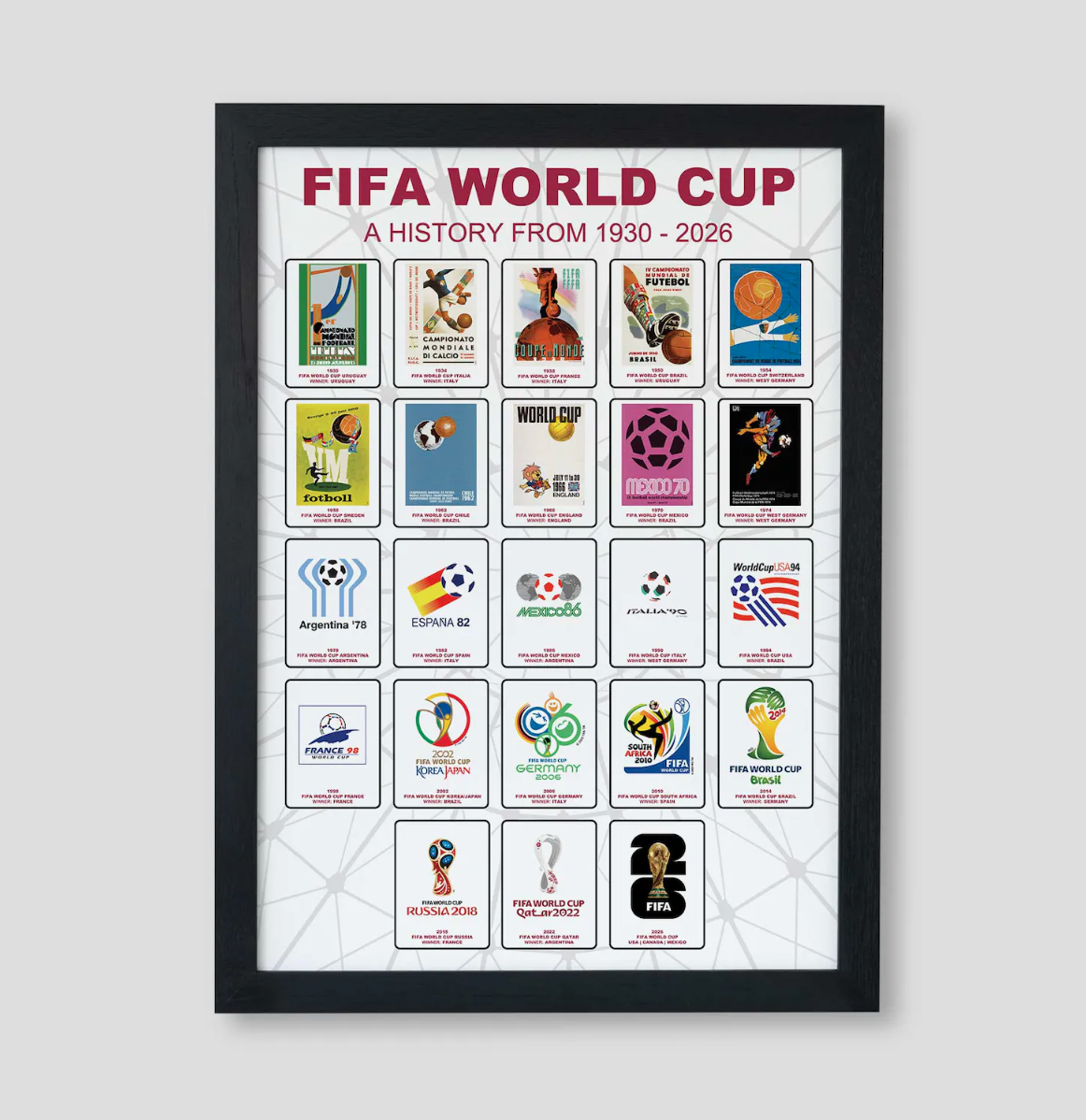 Buy World Cup History Football Poster at Best Price on Etsy
---
Football Pen Holder
If you don't want to change the design of your room and just want a subtle football item in, this quirky pen holder is perfect! It's 11D x 10W x 11H centimeters and weighs 100 grams. So it won't take a lot of space in your desk and it's heavy enough to use as a paperweight.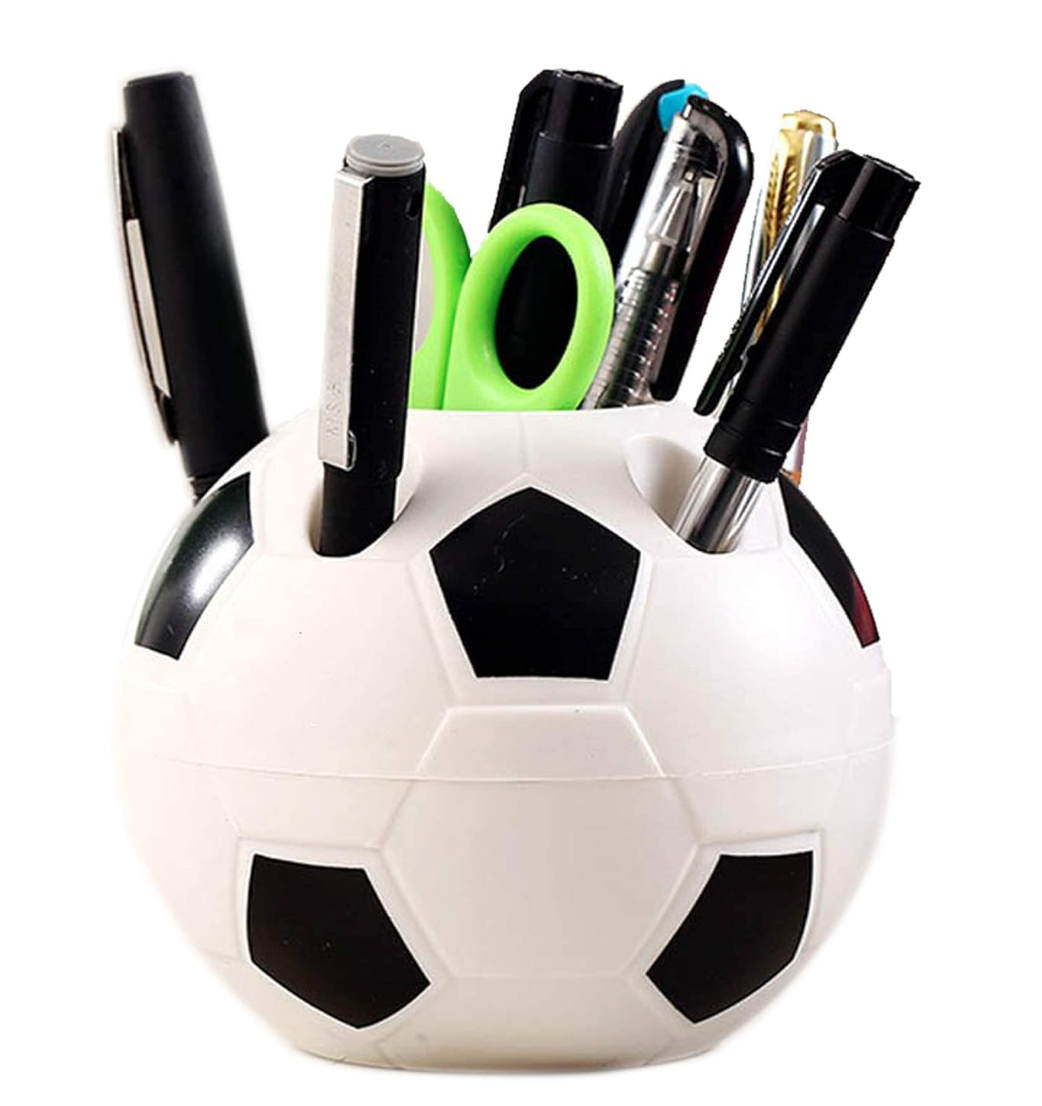 Buy FC 24 Football Pen Holder at Best Price on Etsy
---
Personalised FIFA Card
This personalized FIFA Stats card could be the best gift (that doesn't break the bank) to a football fan, especially youngsters. There are a lot of this kind of FC 24 merch but this particular one is made of aluminum. You can choose from 3 sizes: A5, A4, and A3.
And to make this gamer gift extra special, you can complete this personalized football stats card with a keyring and a fridge magnet which you can add-on.
Buy FC 24 Football Pen Holder at Best Price on Etsy
---
Where to find the cheapest EA Sports FC 24 CD key?
---
Don't have the game yet but lacking the funds to buy it? Don't worry, head on to Allkeyshop where you can buy the best deal for EA Sports FC 24 CD key available in the market today!