The July 10, 2023 in
Gift2Gamers News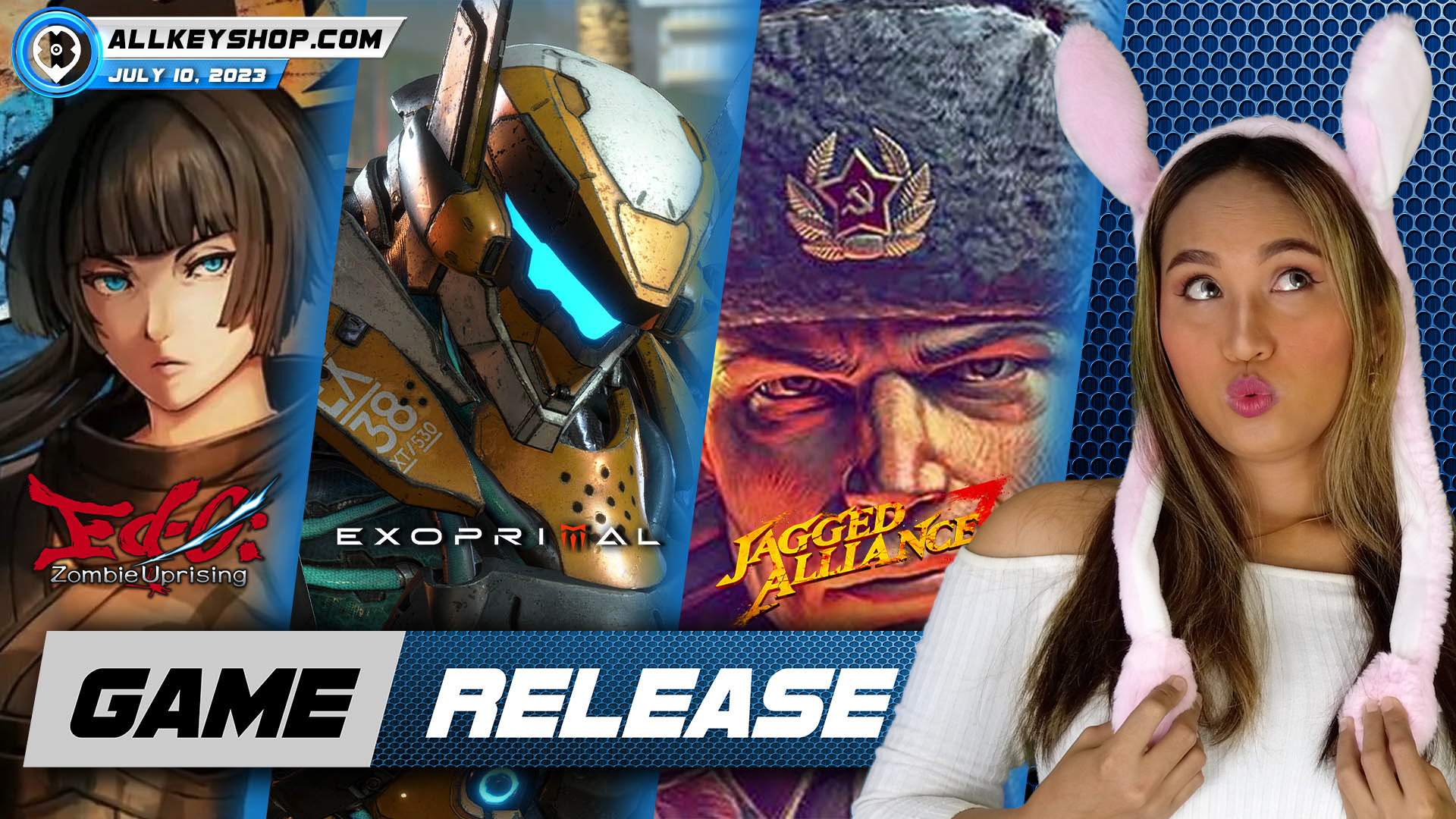 Allkeyshop compares the prices of video games.
Major Game Releases of the Week
---
Prepare to unleash your inner samurai, ninja, or sumo wrestler as you embark on a thrilling quest to save the country. Armed with a vast arsenal of over 150 skills and items specifically designed to dismantle and decapitate the undead, Ed-0: Zombie Uprising offers an action-packed experience. With randomly generated dungeons, exciting mini-quests, and adjustable difficulty levels, this game promises endless thrills and intense zombie-slaying action.
Humanity finds itself in a life-and-death struggle against mutated dinosaurs that have overrun the world in Exoprimal. Equipped with state-of-the-art Exosuit technology, you and your squad must face off against these ferocious creatures, each with their own unique appearances, devastating abilities, and unwavering aggression. Work together with your friends to outwit, outmaneuver, and overcome these prehistoric foes in an epic showdown of man versus dinosaur.
In the politically unstable land of Grand Chien, chaos reigns as the newly elected president mysteriously disappears. A menacing paramilitary force threatens to plunge the country into an era of uncertainty and warfare. It's up to you, a skilled mercenary, to restore order and shape the destiny of Grand Chien. Utilize your resources, cunning strategies, and a bit of luck as you train the locals, recruit new allies, and navigate the complex web of power in this turn-based tactical RPG, Jagged Alliance 3.

---
Tuesday, July 11
---
Wednesday, July 12
---
---
Thursday, July 13
---
Atelier Marie Remake: The Alchemist of Salburg 
---
---
---
---
Friday, July 14
---