The June 16, 2023 in
Gift2Gamers News
If you're looking to make game streaming a career, then have a look at the best gaming merch to become a successful streamer!
By
Nathalie

Much like being an esports athlete, professional streamers used to be just a wishful career for gamers. But that time has long gone and these two professions rack up massively in terms of both financial gains and world recognition. The top 10 Twitch streamers even earn millions of dollars per year.
No wonder why more gamers follow suit!


But just like every career, it takes a long time, a lot of effort, and the best gaming merch to become a successful streamer. 
You'll probably get sponsored gaming merch and good tech when you reach thousands of viewers but until then, you'll need a good starter pack. And since this is in a highly tech industry, your initial streaming gear will cost. At the end of the day, you also do not like watching videos that are not high quality. 
Think of it as an investment. And when done right with a bit of luck, you'll boost your way to gaming notoriety!


So here's our list of the best gaming merch to become a successful Twitch streamer.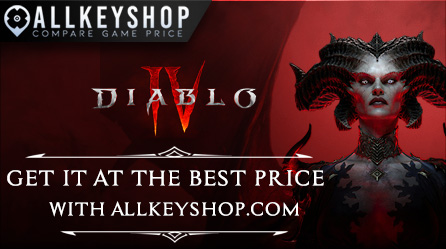 ---
Logitech StreamCam
---
Logitech has always championed the webcam front for decades. And now with the Logitech StreamCam, they are also on the forefront for the best tech for streamers. This powerful camera streams and records at full 1080p HD resolution at 60 fps with auto focus care of Logitech Capture and auto-framing feature making sure you are centered as you move in the shot.


It also supports versatile mounting options: attach it to your monitor, to a tripod, or inside your ring light. This comes in graphite and white color so whatever your game room theme is, it will fit the aesthetic.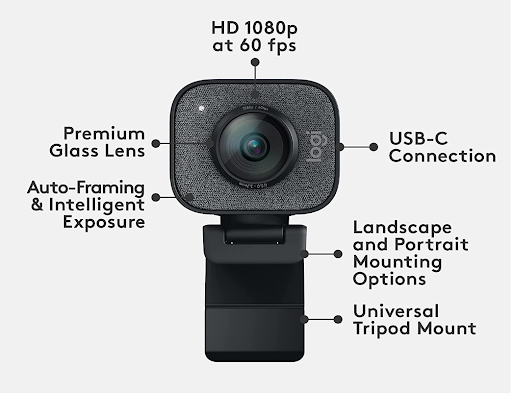 Buy Logitech StreamCam at Best Price on Amazon
---
BEACN Mic
---
Dubbed as a studio inside a microphone, BEACN Mic is a top tier mic for streaming and podcast. Not only does it deliver crisp rich sound which is a must when streaming, it also allows you to customize your voice with the BEACN software. With this, you are truly in charge of what goes out to your viewers and listeners. It also has real-time noise suppression making sure that any ambient noise like AC unit sound or background fans are precisely taken out from your feed. 
A big bonus too to have built-in customizable RGB LED Ring which is perfect for mood setting and brand marketing. Now that looks like a legit Twitch streamer. 
This comes in Dark/Black and Light/White colors so like the Logitech StreamCam, you can choose which fits better in your game room design.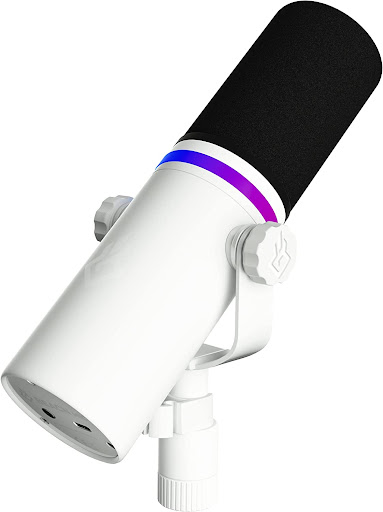 Buy BEACN Mic at Best Price on Amazon
---
Logitech Litra Beam
---
What good is having a professional cam if the lighting is not right. Any professional and experienced streamer knows that lighting is important. And let's face it, game rooms are often dim. So you'll need professional lighting in order to make your stream pleasing to watch for a long period of time.


There are plenty of lighting accessories in the market but Logitech Litra Glow and Logitech Litra Beam are one of, if not, the top choice among them. The difference is basically if you want it standalone or to clip it on your monitor. 
With Logitech's TrueSoft technology, you can expect cinematic color-accuracy that can only translate to pro-level streaming. You can adjust the LED lights to 5 levels of brightness and 5 color temperature either directly on the unit or through the free Logitech G HUB desktop app. And for extra bonus points, it's safe for all day streaming!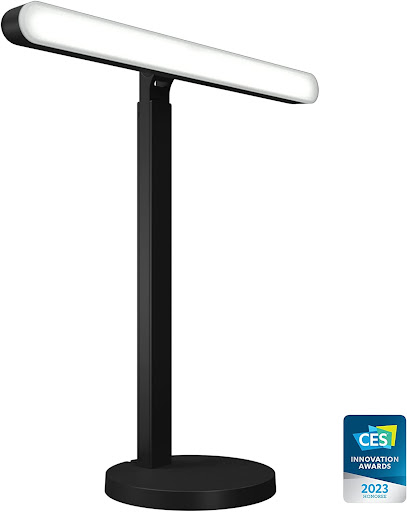 Buy Logitech Litra Beam at Best Price on Amazon
---
Elgato HD60 S+
---
Now that we've covered your aspect of the stream, let's head on to the quality of your gameplay stream. It is absolutely essential to utilize a good capture card and the top choice in the market now is Elgato HD60 S+. 
It has 4k60 HDR10 zero-lag passthrough while capturing your gameplay at 1080p60 HDR10 quality with a highly dynamic color range. This allows your stream and videos to have the full spectrum from deep blacks to bright whites. There is so much it provides but still has low CPU usage. 
Another worth mentioning is the flashback recording so you can slide back in time to save gameplay retroactively.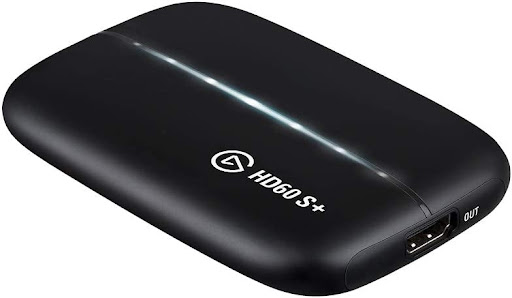 Buy Elgato HD60 S+ Capture Card at Best Price on Amazon
---
Elgato Stream Deck MK.2
---
Now it's time to glue everything together and control all aspects of your stream in one place. Elgato Stream Deck MK.2 is the best customizable desktop controller in the market today. It has 15 LCD keys you can set to launch and manage apps, softwares, widgets and equipment controls. 
With this, you can stream with ease and not fiddle around with your mouse or hardware controls to get that perfect shot. You can even create shortcuts for folders within folders in a single button. It really feels like you're the captain of a ship. Not only does it offer comfort for streamers but it just makes sense so you can create a fluid and professional stream.


The Elgato Stream Deck MK.2 is available in white and black. But it doesn't stop there. Serious about your branding? The faceplate of this amazing deck controller is interchangeable!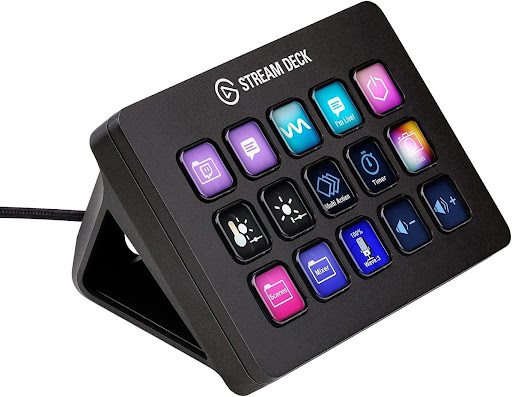 Buy Elgato Stream Deck at Best Price on Amazon
---
Other tips to become a successful streamer
---
Your tech or streaming equipment may be on top of the list but of course that's not the only factor that will make you a successful streamer. Well apart from good gaming equipment which is the most obvious, branding and building rapport with your audience are also a must.


For branding, you don't have to start plastering your stream with your own merch as that comes afterwards when you have a solid following. You build your brand with subtle inclusion of those merch like maybe wearing your brand's cap or hoodie most of the time or designing your room with your brand's colors. 
The best way to do this is getting a customized gamertag neon light in your backdrop. If you can't make that happen yet, a simple branded mug you always have in your shot will do the trick.
Not sure where to start? Here's a list of customizable gaming merch you can buy for your game room or stream setup.
As for the rapport, well that takes time. Keep your viewers entertained by good commentaries, always engaging in chats and even indulging them in mini tourneys. Once you get their attention, start rewarding that attention with giveaways. Build your community happy and excited and that community will give back ten folds.